Here's how you can unlock and get the Fortnite Predator skin along with all the Fortnite Predator challenges.
Epic Games released the v15.21 Fortnite update today. There wasn't much content, but there is a new Fortnite boss to defeat, Predator. Once you defeat him, you'll be able to pick up and use the mythic item he drops, Predator's Cloaking Device.
The Cloaking Device allows players to be almost invisible for 30 seconds with a 30 second cool down before each use. Here's what the device looks like in-game: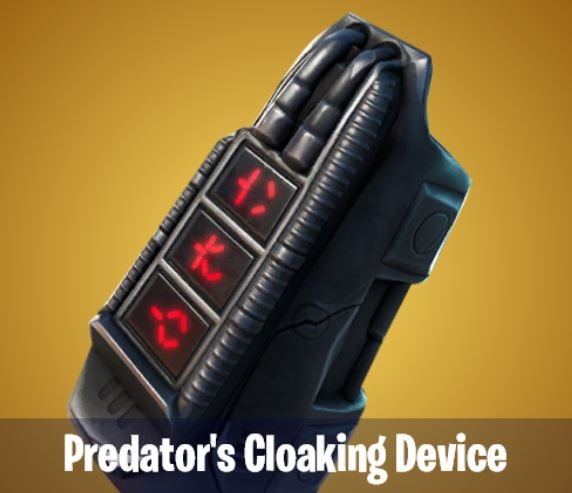 We also have a few new Predator Fortnite challenges to complete. The first challenge will unlock the Predator Fortnite skin for Battle Pass players to use. Here's how to unlock the Predator skin in Fortnite along with a list of all the Fortnite Predator Challenges that are now available.
How to Get the Predator Fortnite Skin
In order to unlock the new collaboration Fortnite skin, you'll need to complete the 'defeat Predator' Fortnite challenge. As soon as this has been completed, you'll unlock the skin. You'll find the Predator in Stealthy Stronghold. He usually spawns on the north side of the location in the water. For a detailed guide on how to defeat Predator in Fortnite, check out our dedicated guide here.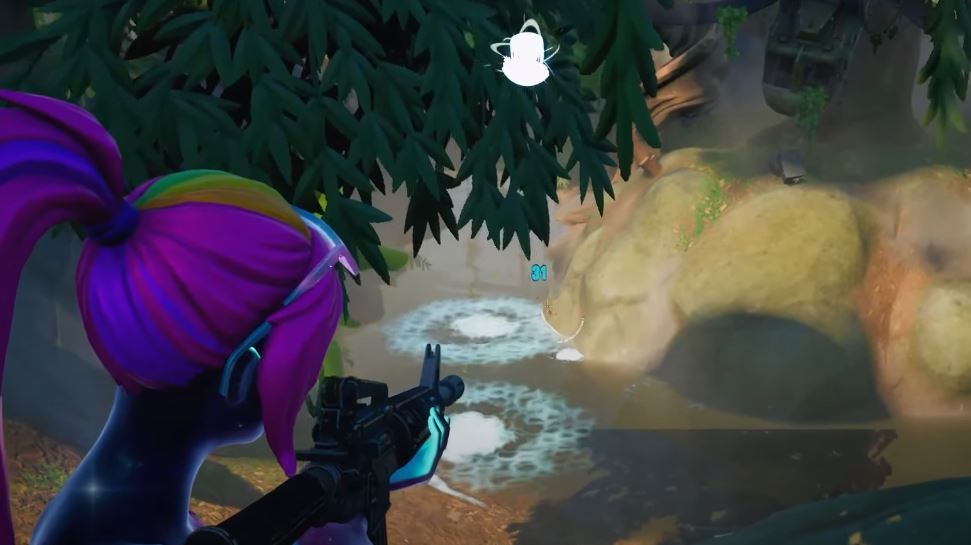 All Fortnite Predator Challenges
Here are all the Fortnite Predator Challenges available to complete. All the highlighted challenges are linked to a guide on how to complete them.
Collect Medkits
Collect Legendary Weapons or rarer
Complete a Bounty as Predator
Spend 30s within 10m of a player as Predator
In my opinion, this is one of the best mystery skins we've had along with all the other Predator cosmetics that are available. Let us know your thoughts on Predator cosmetic set.