There's a Fortnite update coming today, v15.00, which will bring Fortnite Chapter 2 Season 5.
New Fortnite Update today v17.10
After 14 weeks of Fortnite season 4, it came to an end after the Galactus Fortnite live event. The event just concluded which saw players driving the Battle Bus and shooting laser beams at the Galactus drones that were spawning.
In total, the event lasted about 14 minutes and ended with a countdown timer for Fortnite Chapter 2 Season 5. Shortly after, Epic put out a tweet that the Fortnite servers were being prepped for the release of Fortnite season 5.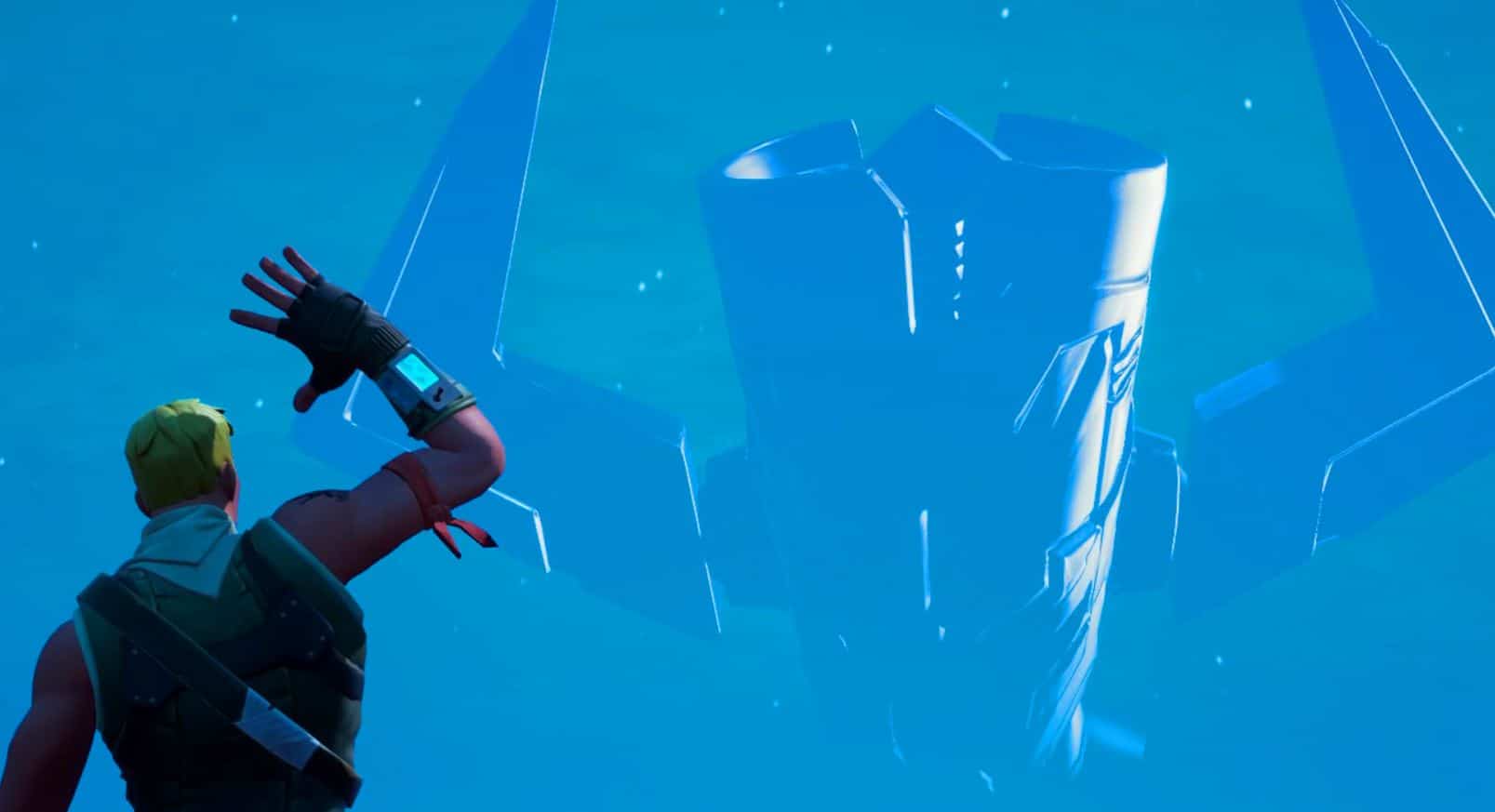 Here's what we know about Fortnite season 5 along with information regarding the new Fortnite update that'll be released today.
Fortnite Update
The new Fortnite update is v15.00 which launches a brand new season for Battle Royale. Right now, we don't know much regarding the theme of the season apart from the fact that it's a continuation from this seasons story line based on the ending of the event.
Fortnite Server Downtime
The Fortnite status account tweeted that Fortnite is currently in a prep state for Chapter 2 Season 5 (v15.00). The server downtime for the update begins December 2nd at 12 AM ET (5 AM UTC) and is expected to run until 4 AM ET (9 AM UTC).
During the current prep state, you won't be able to play Fortnite before the scheduled server downtime maintenance. Here's the official tweet from the Fortnite status account: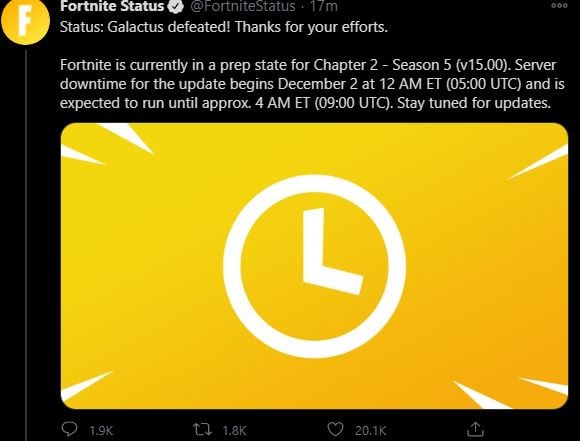 We'll keep you updated as to when the Fortnite servers are back up after maintenance, so be sure to check back.
Fortnite Patch Notes
There won't be any official Fortnite update patch notes for the v15.00 chapter 2 season 5 update, but we'll be posting our own patch notes as soon as the servers are live. We'll be posting them here so be sure to check back when the server maintenance ends.
Fortnite Season 5 Leaks
We already got leaks for Fortnite season 5 a couple of days ago when Epic Games accidentally posted an image of season 5. The image showcases some of the battle pass skins and one of the featured skins shown in the image was The Mandalorian.
You can also clearly see Baby Yoda in the background which is likely to see a back bling available in the battle pass. Here's a look at the season 5 leak: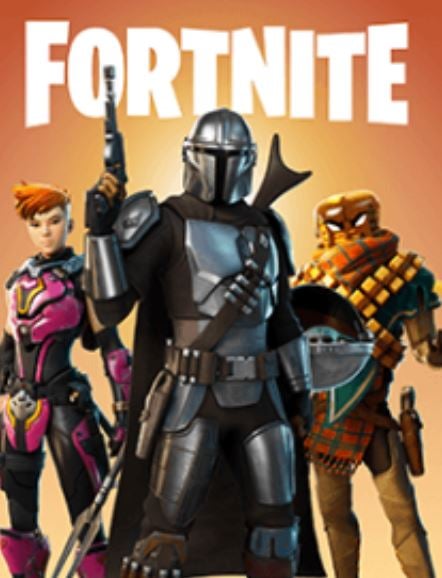 Update: Whilst you're waiting for the servers to come back, check out the v15.00 Christmas-themed leaked skins, the return of Tilted Towers as Salty Towers, all the battle pass skins, and the cinematic trailer for the season.
We'll have more leaks and news including the cinematic trailer, what's in the battle pass and much more, so be sure to turn on website notifications and check our homepage throughout downtime for all the latest news.