Here's the locations of all the Fortnite XP coins in Fortnite season 3 to level up as quickly as possible.
We're less than 24 hours from Fortnite season 4. Season 3 will end half an hour before the servers go down for maintenance in preparation for the new season and all it has to offer. Since the launch of chapter 2, Epic have provided different ways to level up faster.
We've had a number of different secret missions for players to complete. This season, those secret mission/challenges are either been for Coral Buddies or for the spaceship. The latest spaceship challenge, astro-not, is probably the easiest and quickest secret Fortnite mission thus far.
Before we get onto the Fortnite XP locations in season 3, we've listed the secret missions for season 3 below. These challenges provide anywhere from 14k to 25k season xp to help you level up.
Fortnite XP Coins All Locations Season 3 Map
XP coins can be found scattered around the Fortnite season 3 map. In fact, you've probably come across a number of the xp coins whilst playing the gaming normally. There's four different colours of XP Coins which provide a different amount of XP for players. Here's the breakdown:
Green XP Coins – 450 XP
Blue XP Coins – 700 XP
Purple XP Coins – N/A
Gold XP Coins – 2,000 XP
When you go up to the coins, you'll get the XP. However, if you go to a purple coin, the coin will break into smaller coins scattered around you, and you'll need to collect them all before the timer runs out.
Here's the Fortnite season 3 map split into two different parts with the locations of all the Fortnite XP Coins.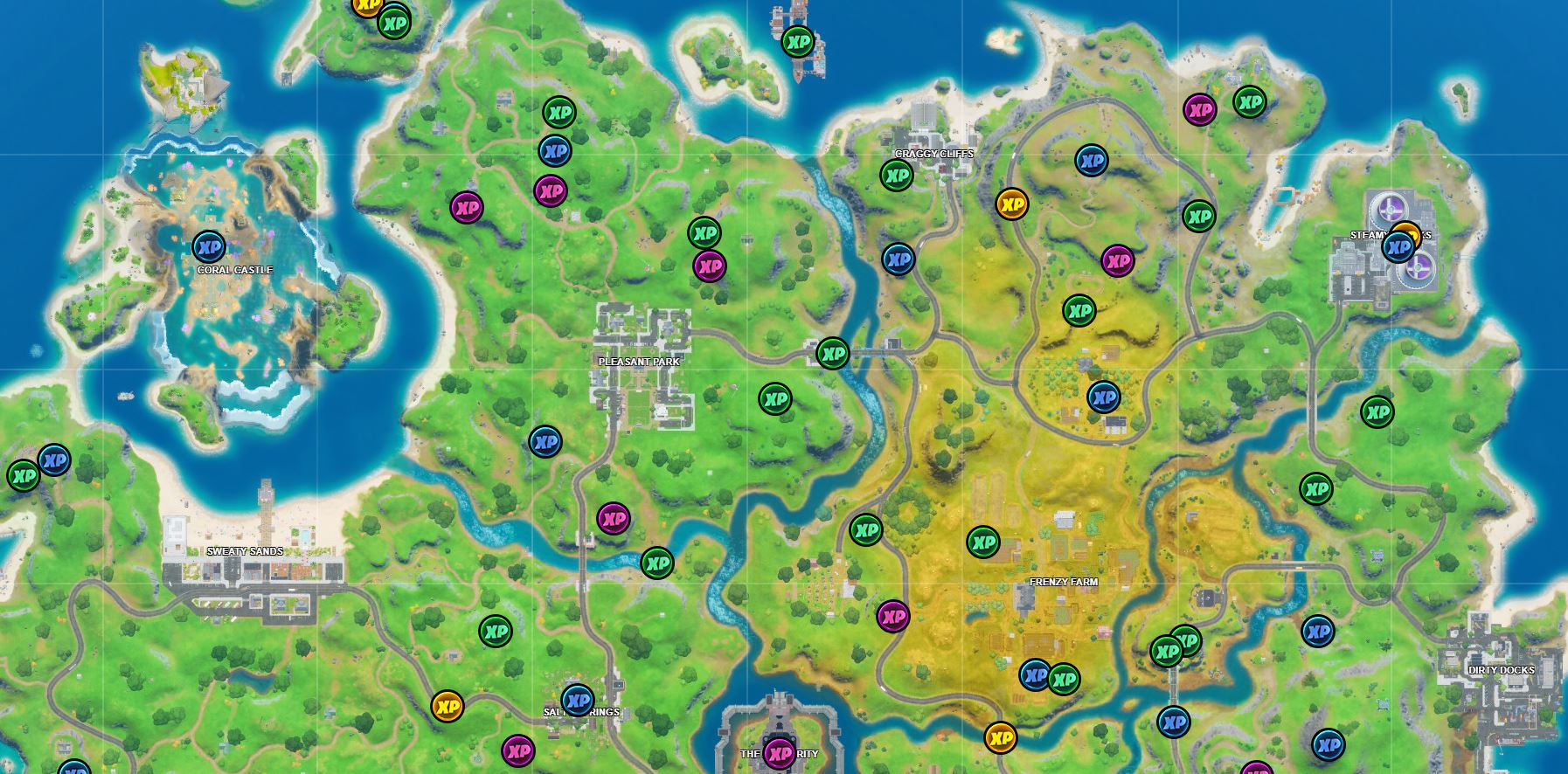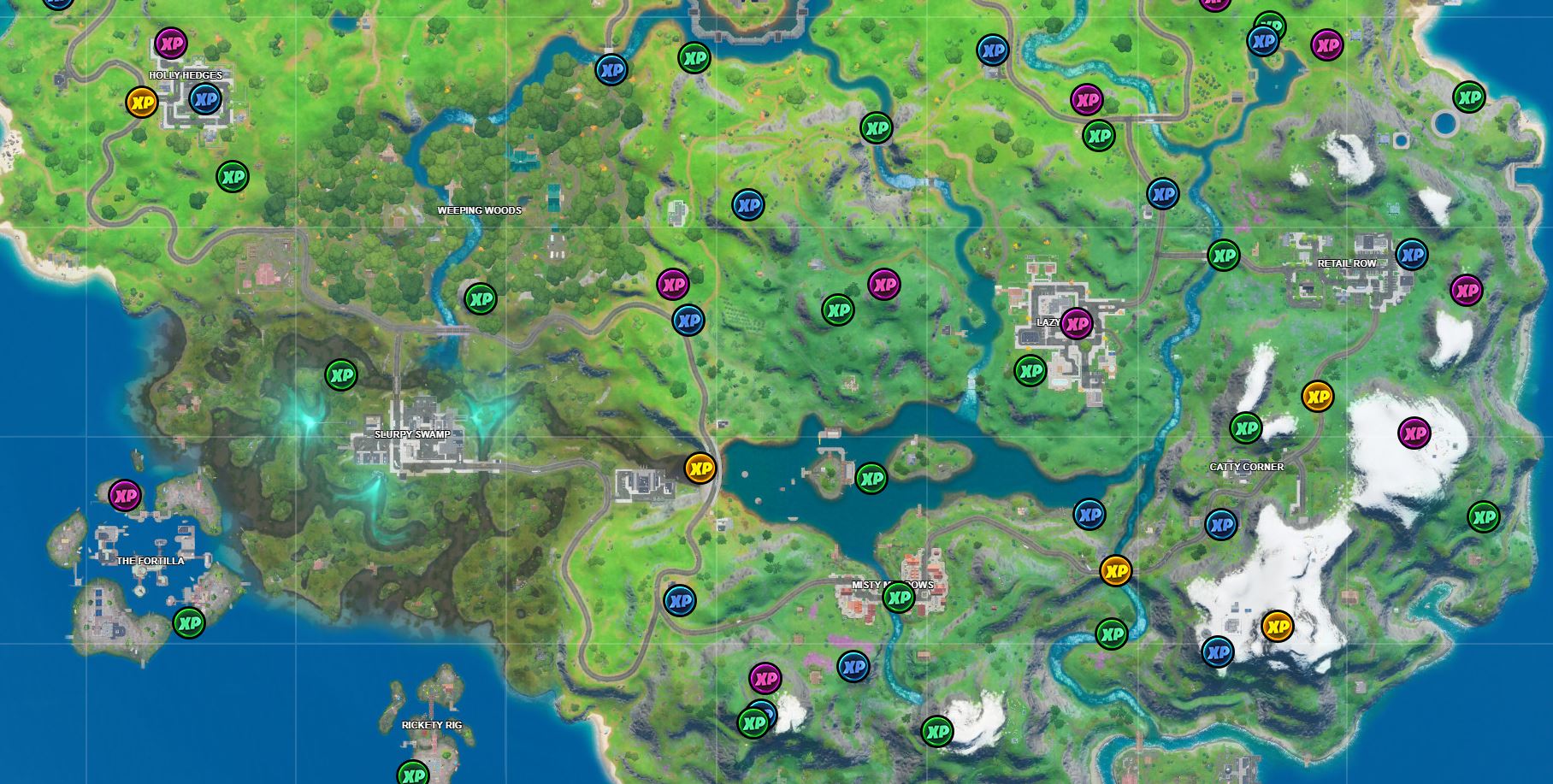 [quize]