The Day 16 Winterfest Challenge is now live in Fortnite and here what you will need to do and what the reward is for completing today's challenge.
Day 16 is now live for the Winterfest Event in Fortnite and the last challenge has just been released in game. The Event is ending on January 6th, so you will need to make sure you complete all the challenges beforehand in order to claim all of your exclusive rewards.
Here is a list of all the challenges that have been released so far:
FORTNITE WINTERFEST DAY 16 CHALLENGE
In order to unlock the sixteenth challenge for this Event, you will need to search the Holiday Stocking in the Cabin. Here is that last challenge available of this event: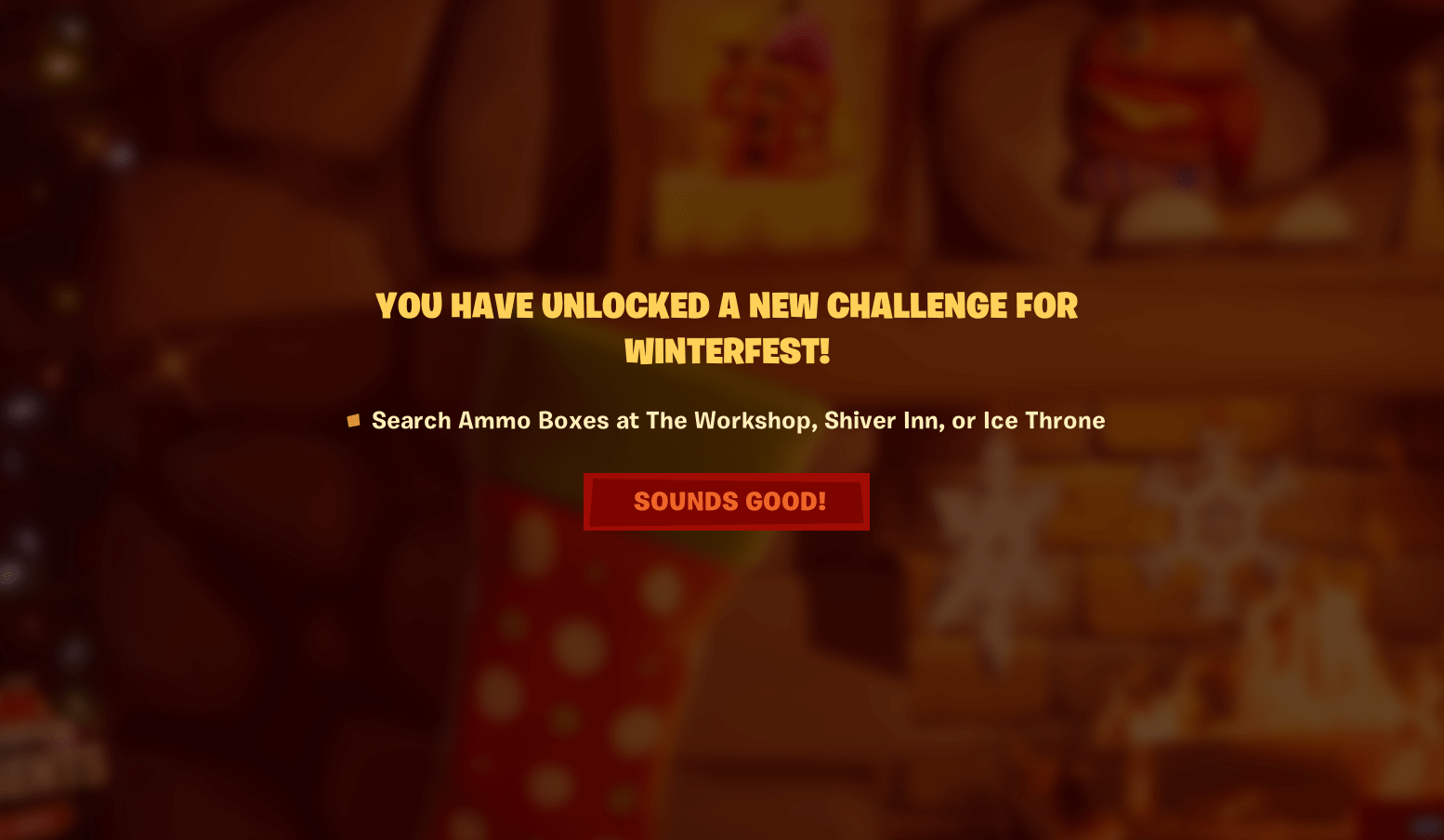 This challenge is fairly simple to complete if you know where these Landmarks are located and we have created guides to show you exactly where they are located on the map, which you can see by clicking on the locations.
In order to complete the challenge, you will need to find two Ammo Boxes in any of the locations mentioned, and they do not even need to be found in the same match, which makes it even easier.
FORTNITE WINTERFEST DAY 16 REWARD
As soon as you have searched two Ammo Boxes in The Workshop, Shiver Inn, or Ice Throne, you will unlock the final reward for this event, which is the Disco Dive Contrail. This cosmetic is of Rare rarity and has the description, "Funkify your fall." Here is what it looks like: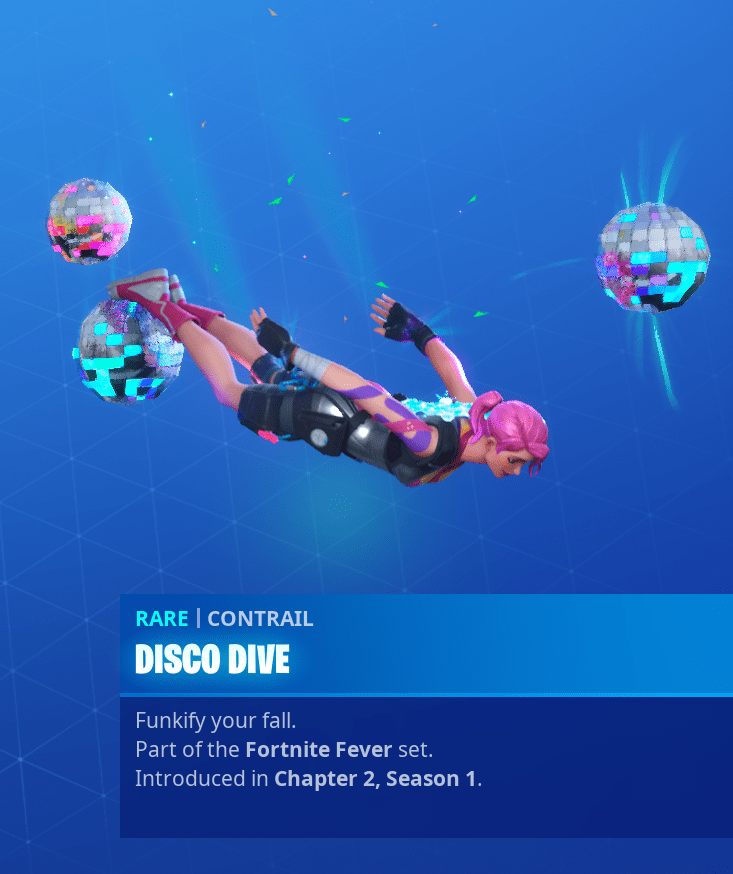 There are no more challenges left to be released for this event and the Winterfest Event will be ending on January 6th. Make sure you complete all of the challenges to claim all your free exclusive Fortnite cosmetics.