The Fortnite Arcana Glider is now being sent out to players as compensation for the issues with the unvaulting event.
During the Fortnite Season 8 Unvaulting event, a large number of the player base were unable to witness the event due to issues with the event starting.
Epic Games then tweeted a statement where they would be compensating players by providing the Arcana Glider for free, removing the glider from the Fortnite Item Shop.
Epic started processing the grant/distribution of the Arcana glider, however, they ran into errors which was causing abnormally incorrect values of V-Bucks being granted to those who had already purchased the glider and started rolling back the grant.
Free Fortnite Arcana Glider
Epic tweeted half an hour ago that the Arcana Glider grant is underway for those who queued up for, or who were within the Unvaulting playlist during the event. The distribution should be completed over the next 76 hours.
You don't need to do anything yourself in order to get the glider, when you login, you'll be granted with the message seen below.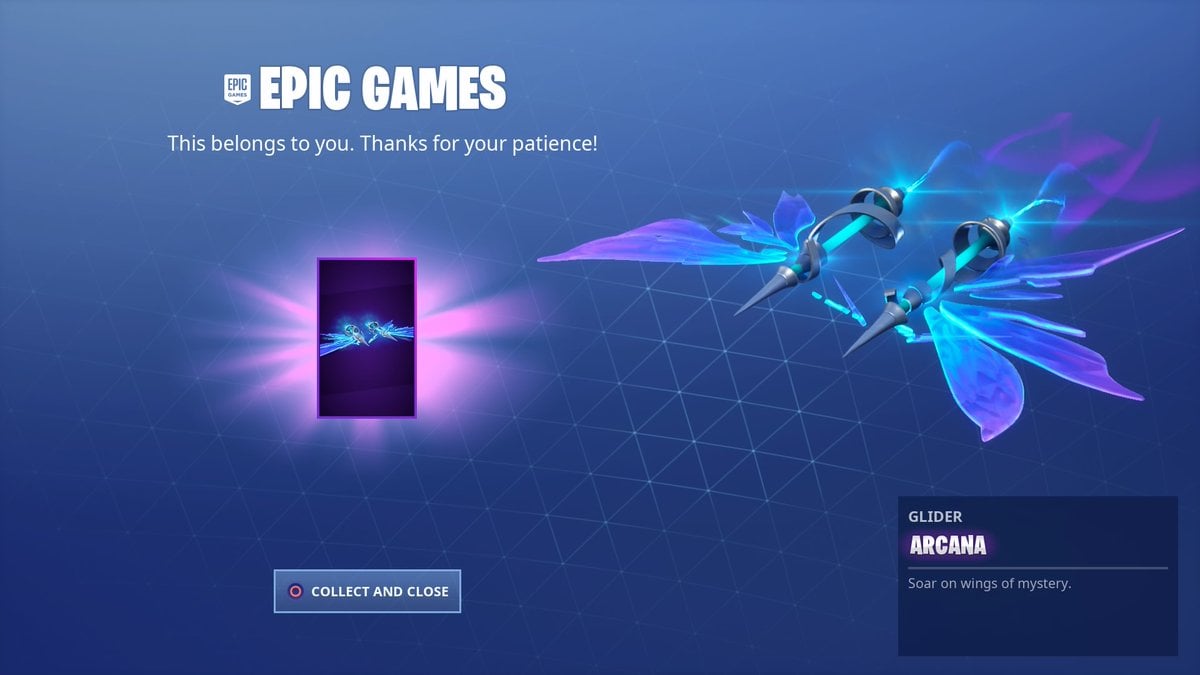 Let us know in the comments section below if you've received the Arcana Glider.
Fortnite Season 9 leaks, news and more – Read more…