With new updates in Fortnite, new items/weapons are added to the game files by Epic and in one of the previous updates, data-miners revealed that there was a new Sniper Rifle that was added to the game. They had stated that the weapon would be Bolt-Action and it would be available in the legendary variant.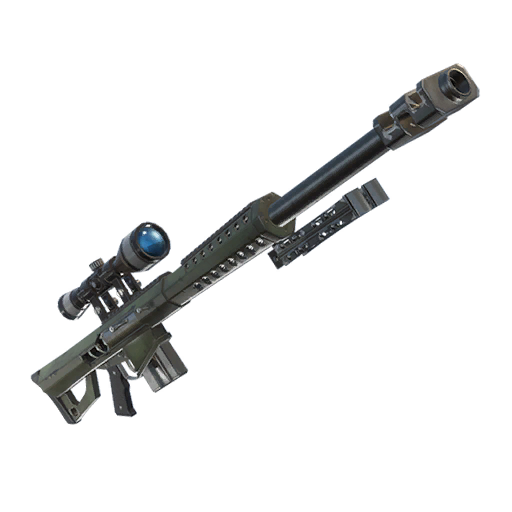 Sniper Rifle: Heavy. Powerful and accurate rifle with a bolt-action mechanism with an extremely slow reload. Shots pierce through the first wall it hits.
Here are the stats of the weapon in the legendary variant:
Damage: 157.0
Fire Rate: 0.33
Magazine Size: 1
Reload Time: 4.1
It looks like data-miner @FNBRLeaks on twitter has managed to get this weapon in-game and here is the footage of the new Heavy Sniper Rifle in action:
https://twitter.com/FNBRLeaks/status/1028541015655886849
The Sniper does significant damage and the reload time for this weapon is quite high, but is necessary to keep the weapon balanced. There has not been an official announcement by Epic yet as to when the Heavy Sniper Rifle will be added to Fortnite Battle Royale, but it will most likely be added in the next content update in the next few days.
Epic have been trying to change the gameplay by adding new weapons, and we have seen them focusing on close-range combat first by adding the compact SMG and the newer SMG added later. The most recent weapon added was the Double Barrel Shotgun, also a close-range weapon.
The other Sniper Rifles available in Fortnite at the moment are the Semi-Bolt Action Rifle, the Bolt-Action Rifle and the Hunting Rifle. It is not yet known if one of these will be vaulted to make room for this new Rifle, or if it will just be added to the game.
We will keep you updated with the latest.
Read more:
Damage Trap Bug Killing Players on the Wrong Side
New 'Grill Sergeant' Skin Possibly Coming to Fortnite
Glitch with Skins, Including the New Beef Boss Skin
Fortnite Drum Gun Glitch
Cheat Sheet Map for Fortnite Battle Royale Season 5, Week 5 Challenges