Epic Games have made Fortnite unique from other Battle Royale games as they have managed to introduce a storyline to the mode to give gamers a better gaming experience. The previous storyline ended with the "in-between", which has opened up many possibilities for the future of Fortnite.
The new A.I.M Hunting Party Skin, awarded to players when they have completed seven weekly challenges, seems to hint at the start of the new storyline. A.I.M had landed in Flush Factory Fortnite parachute and player have been analyzing the Skin to find any clues as to the storyline and what will happen next in Fortnite.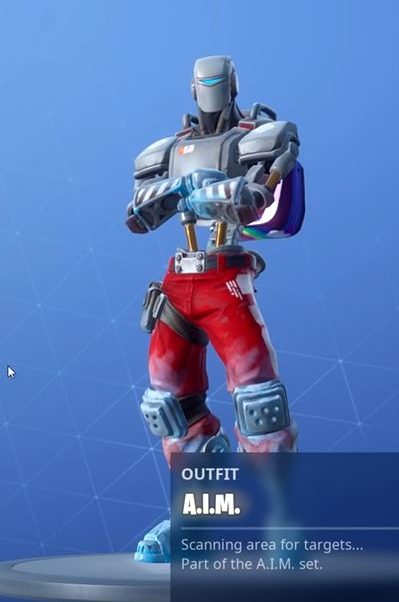 The hands and feet of the Skin seem to be covered in ice, possibly hinting at the winter season to come, but whether A.I.M will be responsible for some sort of snow storm to bring about more changes to the map and replace Paradise Palms.
Last year, Epic replaced the Grenade Launcher with the Snowball Launcher and will most likely be added again this year. We also saw Christmas Trees last year, which usually had a Treasure Chest around them and the Supply Drops were changed to a present.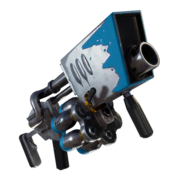 Season 7 will most likely bring about a lot of changes and it's only a few weeks away so make sure you complete all your challenges to help you to reach Tier 100 in the Battle Pass to earn all the rewards. Remember the rewards from the Battle Pass are season exclusives and you will not be able to earn them after the season and they will not be appearing the Fortnite Item Shop. We have Cheat Sheets if you need help to complete challenges from previous weeks and we also show the location of the hidden Battle Stars and Banners from the Hunting Party loading screens. You can see these by clicking on the links below:
Season 6, Week 1 Cheat Sheet
Season 6, Week 2 Cheat Sheet
Season 6, Week 3 Cheat Sheet
Season 6, Week 4 Cheat Sheet
Season 6, Week 5 Cheat Sheet
Season 6, Week 6 Cheat Sheet
Season 6, Week 7 Cheat Sheet