Here is a Cheat Sheet to help you complete the Overtime Challenges for the 8-Ball Vs Scratch Fortnite Skin.
There are three different parts to the Overtime Challenges in Season 11 of Fortnite as a separate set of challenges have been released for each of the three Battle Pass Skins. Completing nine of the Overtime Challenges will unlock a new style for the Skin.
The Overtime Challenges have been released for the Rippley Vs. Sludge, 8-Ball Vs. Scratch and Cameo Vs. Chic Skins and this article will provide a Cheat Sheet for the 8-Ball Vs Scratch Challenges to help you complete them quickly.
The Cheat Sheets for the other two Skins have been linked at the bottom of this article.
Fortnite 8-Ball Vs Scratch Cheat Sheet
The 8-Ball Vs. Scratch Skin is unlock at Tier 60 of this seasons Battle Pass and here are the challenges you will need to complete:
Reach Battle Pass Tier 60 (60)
Complete '8-Ball Vs. Scratch' Mission Objectives (9)
Earn Bronze Battle Medals by getting eliminations in a match (3)
Ring the doorbell of a house with an opponent inside in different matches (3)
Dance at Rainbow Rentals, Beach Bus, and Lake Canoe (1)
Deal damage with a Harpoon Gun to opponents (75)
Gain Health or Shields in a bush (1)
Travel 100 meters while dancing (100)
You can get a more detailed guide on how to complete the challenges by clicking on them above, or you can see the Cheat Sheet, created by @thesquatingdog below: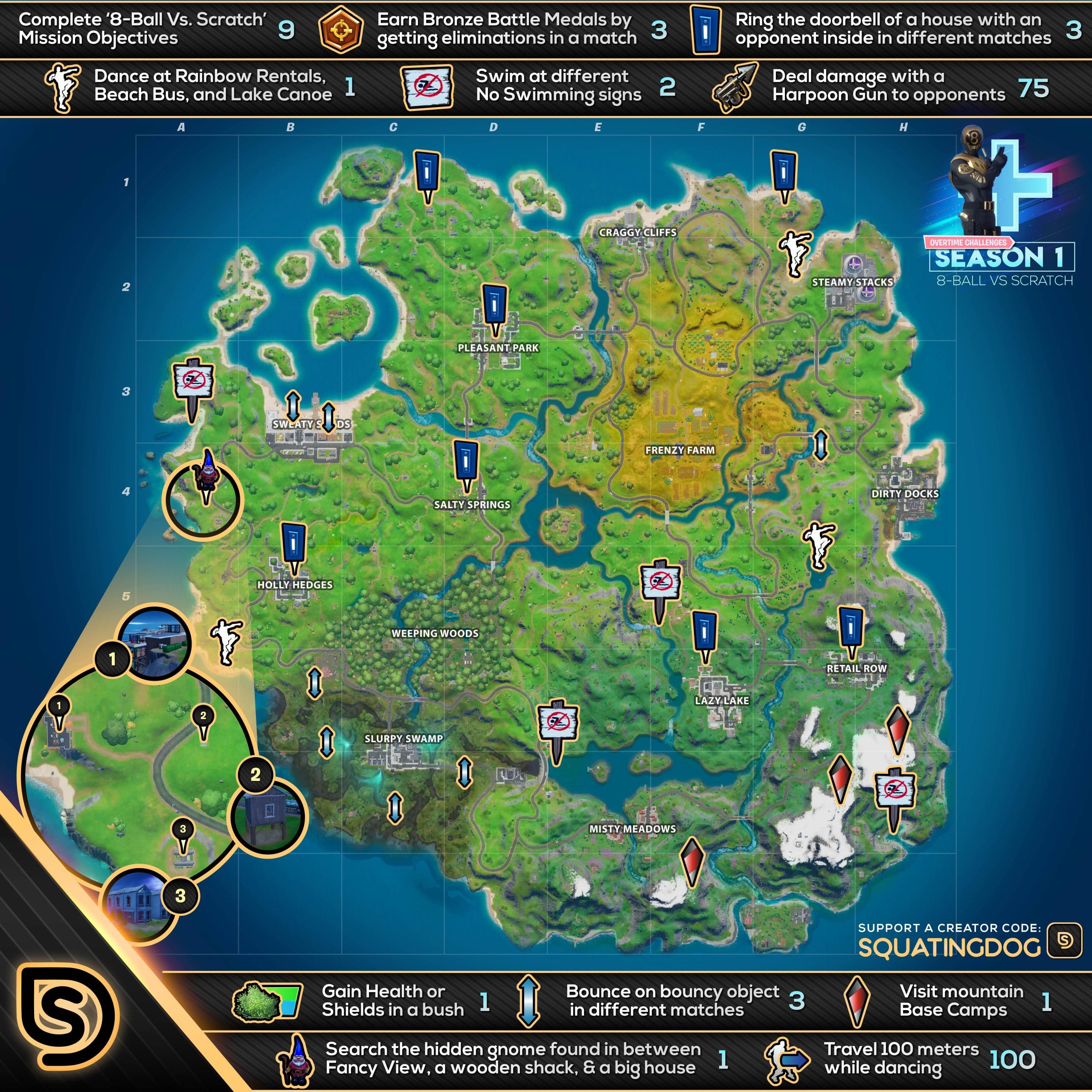 As soon as you have completed nine of the 8-Ball Vs. Scratch Overtime Challenges, you will unlock the following gold style for the Skin: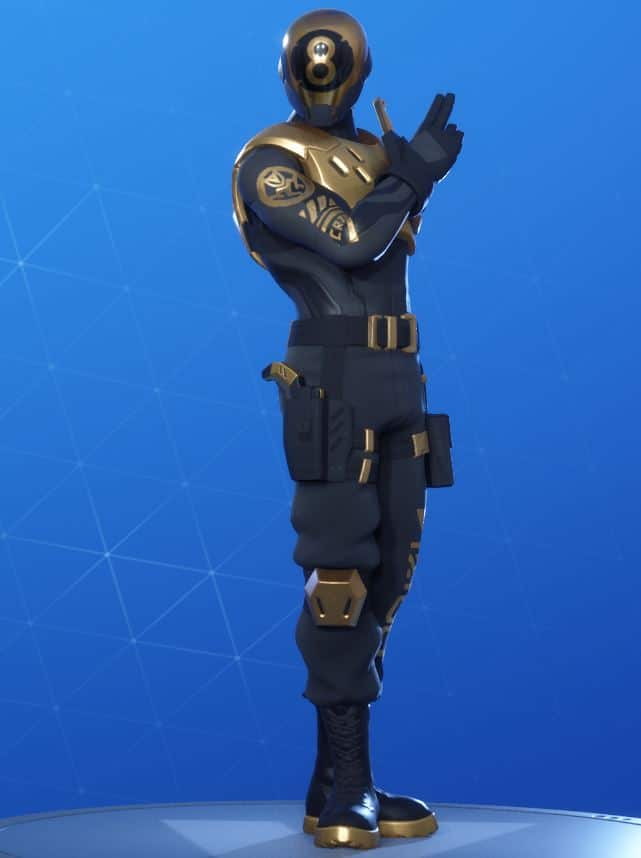 Here are the Cheat Sheets for the other parts of the Fortnite Overtime Challenges: