Here is a Cheat Sheet to help you complete the Overtime Challenges for the Cameo Vs Chic Fortnite Skin.
In Season 11 (Chapter 2: Season 1) of Fortnite Battle Royale, there are three Overtime Challenges that have been released for the Rippley Vs. Sludge, 8-Ball Vs. Scratch and Cameo Vs. Chic Skins. Completing any nine of each of the Overtime Challenges will award you with a Skin Style for the Skin whose challenges you have completed.
The last of the Overtime Challenges to be released were the Cameo Vs Chic Challenges, and this article has a Cheat Sheet to help you complete these challenges as quickly as possible.
We have linked the other Overtime Challenges Cheat Sheets at the bottom of this article.
Fortnite Cameo Vs Chic Cheat Sheet
The Cameo Vs. Chic Skin is unlocked at Tier 80 of the Season 11 Battle Pass and the Overtime Challenges you will need to complete for this Skin can be seen below.
Reach Battle Pass Tier 80 (80)
Complete 'Cameo VS. Chic' Mission Objectives (9)
Search a Rare Chest or Supply Llama (5)
Elimination at different named locations (5)
Catch a fish at Lake Canoe, Lazy Lake, and Flopper Pond (3)
Get an elimination with an Assault Rifle, Shotgun, and a Sniper Rifle (3)
For a more detailed guide on how to complete these challenges, please click on the relevant challenge above. The following Cheat Sheet has been made by @thesquatingdog to help you complete the challenges: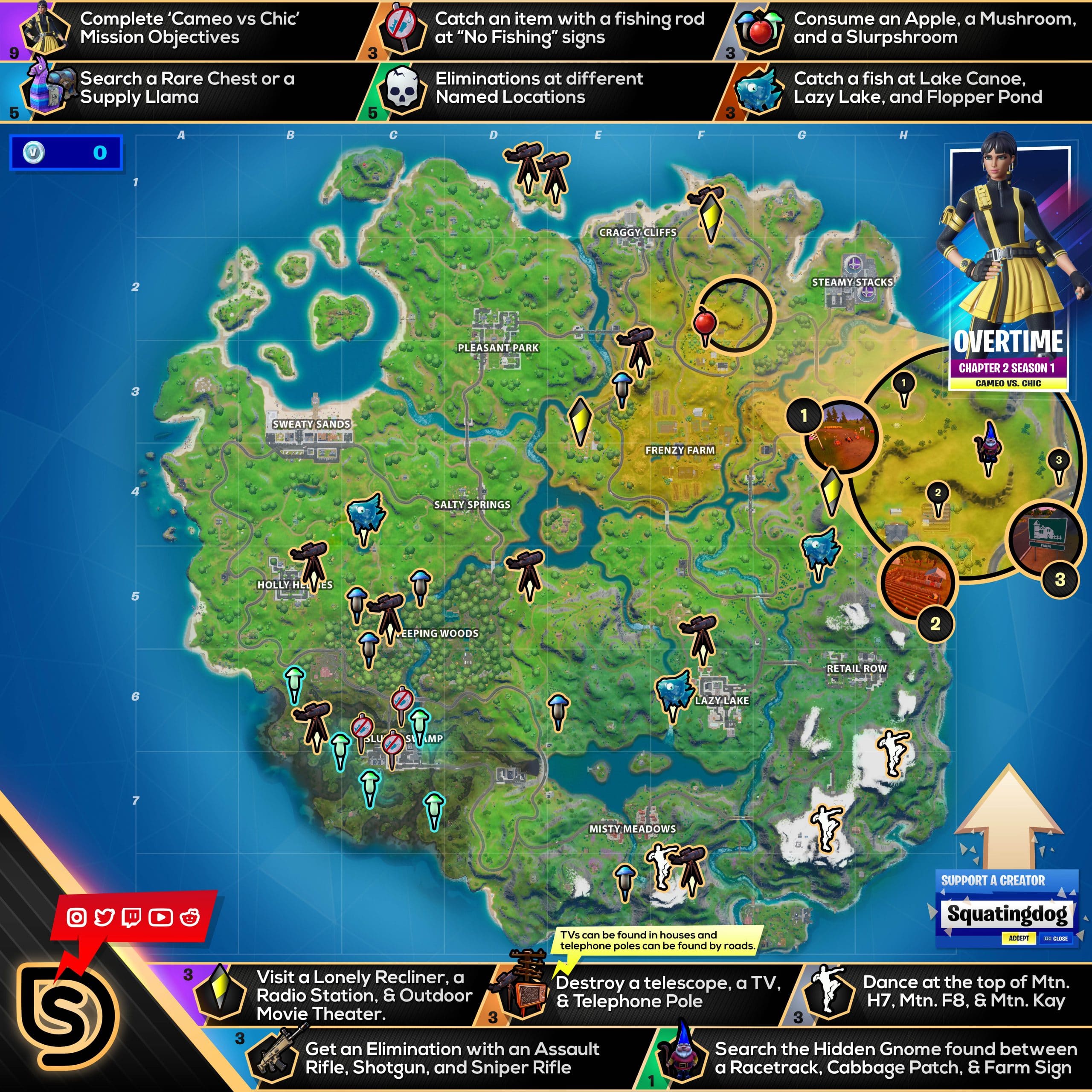 To unlock the gold style for the Cameo Vs Chic Skin, you will need to have complete nine of the Overtime Challenges. Here is what the gold Skin Style looks like: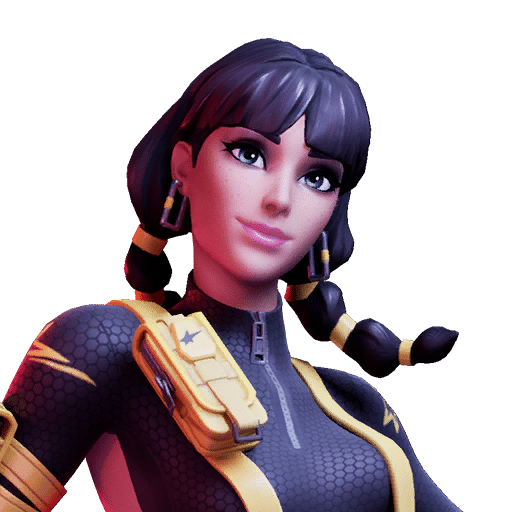 You can view the Cheat Sheets for the other two Skins here: